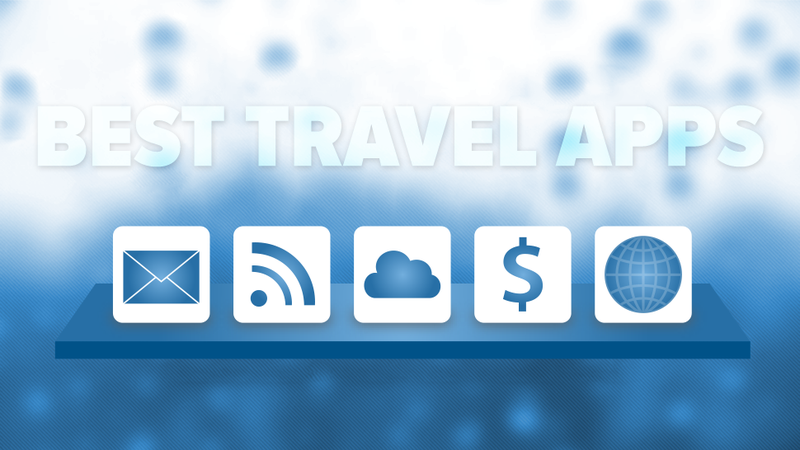 Jet-setting from city to city might seem like a dream job, but anyone who travels for a living will tell you life on the road ain't easy, even if you happen to be staying at a business-traveler-friendly hotel like Fairfield Inn and Suites by Marriott. Luckily, smartphones hold an arsenal of tools for those who live nomadic lifestyles — and these 10 free apps will help you stay on track.
Sunrise
Sunrise (iPhone & Android) let you go above and beyond your smartphone's built-in calendar. It imports information from Google, Facebook, and LinkedIn into your schedule. Not only does it provide a smoother, easier-to-use interface, but it also pulls profile pictures and contact info right into your agenda (perfect for anyone who has trouble remembering names). It's like having an assistant at your side, except you won't mind when Sunrise pries about your personal life.
CardMunch
CardMunch (iPhone) transcribes business cards from photos, essentially turning your smartphone into a virtual Rolodex (if you can even remember those contraptions). Not only will it help you get rid of and organize all those piles of business cards, but since the app is owned by LinkedIn, it automatically finds the contact's profile and pulls in highlights. Use it at your next business meeting for an instant conversation starter: you can dish about your shared connections, or show them you're one step ahead of the game by instantly being able to add them to your social networks.
WorldMate
Anyone who has ever scrambled to find a confirmation number while checking in at the airport needs to download WorldMate (iPhone & Android). Forward all your confirmations to a secure email and the app builds an itinerary compiling flights, hotels, car rentals, and more. You can also sync up your calendar and use tools like a currency converter, tip calculator, and weather forecasts.
Google Drive
More and more businesses are using Google as an email platform and for file sharing, and if you own or employed by one of them, Google Drive (iPhone &Android) is a must download. The app allows users to upload and access documents from their phone, fostering cloud-based collaboration whether you're just a cubicle away in the office or waiting by a baggage carousel in Bali.
Feedly
Feedly (iPhone & Android) makes keeping up on industry news simple. Organize, read, and share news feeds in one user-friendly app, making it easy to stay up-to-date while traveling. And you better download it quick: right now users can sync the app to feeds saved to Google Reader, which is slated to disappear on July 1.